Reporting Options for ACT!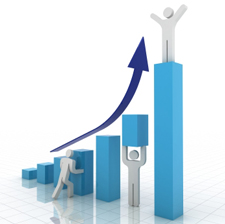 As many ACT! users will attest, reporting provides vital feedback to a well designed database. There are many solid and cost efficient solutions for ACT! that can meet your specific technical requirements and budget. On this page, we will outline two solutions, starting with the one that comes with ACT! and one solution from the Durkin family of products.
1. ACT! Report Writer: This, of course, comes with ACT!! and the reports that come with it are suitable for many ACT! users. These report templates can be modified and we encourage users to examine the 'stock' reports to help determine where their starting point may be.
2. Durkin Report Designer!: This report writer is ideal for those who already utilize Durkin custom tables in an Act! project. This report writer sees all of your Act fields and all of your custom Durkin tables automatically. Amongst its many capabilities, it can write reports that include Pivot Tables, Dashboards, Charts and much more.


Act! Class Listings
Instructor Led Training
Get instructor-led training for the core courses on ACT! CRM software.  This is an excellent place to start and improve your implementation of ACT!
Custom Training Course
See how a class outline can be tailored to a clients needs based on the customizations that have been done to their database.