ACT! Certified Trainer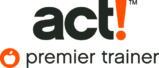 Our Act! Premier Trainer has extensive experience in both class room and one-on-one training. Choose from a public Act! Class or private Act Training.
MIS can develop custom Act! training materials  to suit your specific requirements. ACT! classes can be held at your office or at our classroom facility.  Our most convenient option, online ACT Training, works well for one-to-one Act! training or groups of geographically dispersed employees.  Our online classroom can accommodate up to 25 students and is convenient and economical.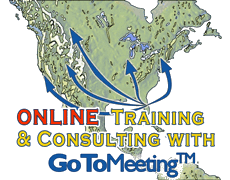 Act! Premier Trainers must first be an Act! Certified Consultants, having proved their expertise in Act! software. Exams must be completed and passed to ensure that as an Act! consultant, the certified individual is proficient in and has the ability to train competently at all levels of Act!.
Act! Certified Consultants must then successfully pass an Act!-sponsored workshop prior to receiving the Act! Premier Trainer certification. This workshop provides several days of training which culminates in a live review by corporate representatives of the prospective APT's classroom presentation and classroom management skills.


Act! Class Listings
Instructor Led Training
Get instructor led training for the core courses on ACT! CRM software.  This is an excellent place to start and improve your implementation of ACT!
Self Study Training Course
Custom Training Course
See how a class outline can be tailored to a clients needs based on the customizations that have been done to their database.